Recently I was invited to an event with Persil Washing Up Liquid, sadly Harry was poorly (yes again – it's a constant this year) meaning we couldn't attend.  However still keen to be involved we were sent the event information and the goodie bag we missed out on.  This included a Persil cooking apron and chefs hat for Emmy as well as a £15 Tesco voucher to buy some ingredients for Emmy and I to use together and some new and improved harder working washing up liquid – this is supposed to work harder than the old recipe and clean an average an extra 1400 plates.
Persil are trying to encourage children to get involved with the cooking and baking in the kitchen.  Let them get messy and help to make their own meals.
This is something we always do here, I find letting Emmy (and Harry) help with the dinner is the best way to get them to try new foods, this is especially good for Emmy as she is a very fussy and minimal eater.
You can sign up to the Persil cook with kids promise online, where if you do you are entered into a competition to win a cook with kids baking pack (weekly prize) and all promises are entered to win a £500 children's cooking party.
We used our voucher to buy the ingredients to recreate one of the online recipes adapting a little to suit us.
Chocolate and Banana bread swirls:
Ingredients:
500g strong bread flour
1/2 pint hand warm water
1.5 sachets of dried yeasts (each packet 7g)
1 level teaspoon salt
15g caster sugar
chocolate spread
1 banana sliced
chocolate buttons or broken up Easter egg (if you've any left)
Never one to follow recipes we added all ingredients into a bowl (except for the bananas, chocolate spread and chocolate) and mixed.  When combined I let Emmy kneed it for around 5 minutes and then roll out into a large rectangle shape.
Emmy took charge of all of the baking (it probably needed kneading for longer but she got bored, and the rectangle wasn't a perfect shape but who cares!)
We then spread chocolate spread all over the dough and then topped with sliced bananas and chocolate buttons.
Next roll up into a sausage shape – as you would a Swiss roll, place onto a greased baking tray (or line with greaseproof paper) and cook for around 25/35 minutes.
I cooked ours for around 30 minutes, next time I will take out a little sooner as the outside was a little too hard.
Leave to cool and then slice to serve.
Emmy had great fun getting messy and we all enjoyed her efforts.
See how much fun they had at the Persil event – although looking at the food fight at the end, I'm kind of glad we missed it as it may have given Emmy some bad ideas.
Disclaimer:  I was sent a shopping voucher and a goodie bag in return for this post.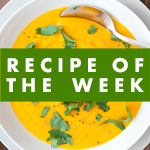 Subscribe to Blog via Email