I can't help it I do love a doner kebab, and for me it's not even an end of the drunken night craving to soak up the drink (although it may have been pre-kids and a lifetime ago).
It's not my 1st choice of takeaway – that's Chinese, then Indian but I do enjoy a kebab on the odd occasion.  It's definitely not something I could have often as it's far too fatty.  Recently I came across a recipe for a homemade donor cooked in the slow cooker, no I used my slow cooker ALL the time so I thought I would have a go myself.
Ingredients:
500g lean lamb mince
1 tsp dried oregano
1/2 tsp mixed herbs
1 tsp garlic powder
1/4 tsp cayenne pepper
1 tsp salt
1/2 tsp black pepper
Mix all of the above ingredients together – this can be done with your hands or with a food processor.
If using your hands make sure you kneed together really well for a good 5 minutes, or more to make sure you remove air pockets.
Mould into a meatloaf shape and place in the slow cooker. Cook on low for 5-7 hours or high for 3-4 hours.
I cooked ours on high for 3.5 hours and if I'm honest it was too dry for my liking so next time I will try for around 2 hours 45 – 3 hours on high.
Once cooked slice as thinly as possible – my slices got thinner the more I cut – just take your time and go slowly.
I served with warmed pitta bread, salad an chips.
To me it didn't taste the same as a kebab shop donor but I didn't expect it to.  It was nice and made a lovely meal change with less fat than a shop bought version.
You may also like – Slow Cooker Rosemary Mushroom Pork Chops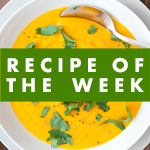 Subscribe to Blog via Email