I recently told you about a very exciting day we spent being
photographed and filmed by film maker Leon
from
Our Family Film
. It was a very fun day and we welcomed Leon into our family home and he came on a family walk in the park and woodland at the back of our house with us.
He spent around 3 and a half hours snapping and filming away while we forgot he was there. Now I know that sounds both hard to believe and a little mean but it was neither. The whole idea of the day was for Leon to capture us as a family unit, the bond we have with the children, the fun we all have together and our personalities both as a family and as individuals.
If you are constantly watching out for the camera then this isn't possible to portray and the finished film will not only look forced but staged too.
With Leon spending so long with us we were able to get to know him just as he got to know us. We felt entirely comfortable around him which made it possible to forget he was there.
He let us take the lead entirely and followed us around happily, sometimes with a little instruction more for the children to get some wonderful action shots. There was a time when Emmy and Harry started to run around him in circles, he asked them to go a little faster or slower and to repeat this again as it would make a wonderful action sequence and he wasn't quite ready the first time. They didn't need asking twice and actually made him fall over through dizziness where they kept on going.
Leon has a wonderful way with children, he has nieces and nephews himself and this is apparent through the calm way he has.
After our shoot we headed home and Leon took some time to look through what he had to see if he needed anything else before heading home.
We were missing a few shots of us all together so after we fed the kids we headed outside for a few snaps of us all together. The kids were very tired by this time and weren't overly co-operative however Leon made himself fall over, spin around and made the children relax and giggle/smile and we were able to get some lovely snaps.
Leon then went home and spent a long time editing all the hours of footage into our family portrait film. As part of the package he likes to come back to your home and watch your reactions to the film when you view for the first time. This is really lovely and so personal too – he spends a long time getting the film perfect that he likes to make sure you actually love it.
On Sunday Leon came back to our home and unveiled our family movie. He captured our family reaction on film while we watched and the finished movie is PERFECT. I'm using capitals deliberately here as it really was. He has captured all the fun we have as a family and our personalities just so.
We now have our film and I would love to share this with you. Here is Our Family Film:


Emily & Harry from Leon Rowe on Vimeo.
What do you think? I just love it and can't stop watching. Paul and I have said it is something which we can both see playing at the children's 18th or weddings, our special moments captured forever, a way to make time stand still.
We also have so many beautiful photo's from our day too which we are planning to make into a photo book and have some made into canvases for our walls. I shared some of these on Facebook yesterday and I've been inundated with requests from family members for copies.
On of my favourite pictures from the shoot – I will share them ALL with you soon
I can highly recommend to anyone thinking of having family photographs taken soon to think about this instead. You get the best of both worlds, photo's to keep and a very personal film to cherish.
We adore ours and honestly can not thank Leon enough. I still cry when I watch our film and I have watched it SO many times.
If you would like to see other examples of the films produced by Our Family Film then please do head over to the website and have a look. Leon also offers a free consultation so you can get an idea of what your movie would be like: www.ourfamilyfilm.com, you can also follow on facebook too: Our Family Film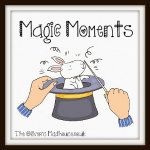 I've said it a few times now and I reiterate that – Blogging has opened so many doors for me and provided me with amazing opportunities, it's very hard work but it's a job I love and by far this is my favourite review opportunity and experience which I have had in the past 4 years. Something so very personal which I can cherish and keep forever.

I'm running the Race for Life – Please sponsor me